This new program from the GLEAMNS CSBG department is equipping customers to handle the road!
As part of a new component under its Case Management program, the GLEAMNS CSBG Department now offers assistance with driver's training. This facet was created in 2018 as a response to a transportation issue of customers lacking a learner's permit and/or driver's license. Thus, eligible individuals can enroll in Case Management to receive transportation services, such as classroom instruction and road testing, to obtain their learner's permit and/or driver's license.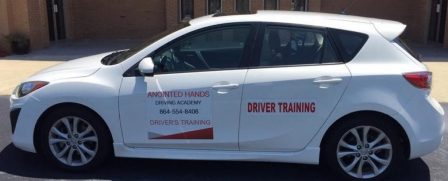 Photo credit: www.anointedhandsdrivingacademy.com
Participants in the Case Management Transportation program receive driver's training through the Anointed Hands Driving Academy. Located in Greenwood, the driving academy covers various skills and techniques, including three-point turns, parallel parking, and straight line backing to name a few. Thanks to the new CSBG program, several customers - including students from our Youth Leadership Program - have obtained their driver's license thus far.
If you are interested in learning more about this program, please contact your local CSBG office.